December 8, 2020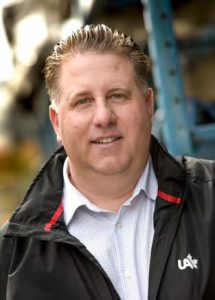 APPRENTICESHIP IS THE foundation upon which our unions are built. Historically, many of our Building Trades apprentices have learned and practised their skills under a "master tradesperson," until they, too, became skilled at their craft. This passing on of master skills or "apprenticeships" has existed for almost 4,000 years. In ancient societies, craftsmen were often slaves, but during the years of the Roman Empire (1st to 5th centuries) craftsmen began to organize into independent collegia (professional associations) with the purpose of upholding the standards of their trades.
In Western Europe around the 13th century, similar organizations began to appear as "craft guilds". Guild members, who were master craftsmen, were responsible for all aspects of their trade quality control, production, working conditions). An "apprentice" completed their training (about seven years) under the supervision of a guild member, often working and living in the master craftsman's home. They were provided food, shelter and training in exchange for labour and the craftsman's family became the apprentice's second family. Once training was completed, the "apprentice" was permitted to become a guild member.¹
This similar method of training found its way to other trades and occupations. Universities used the same concept in developing "master's" degrees, while guild systems were also used in medicine and law, where students worked closely alongside their master professional.
This proven framework, deeply rooted in tradition, has been supported and advanced by our Building Trades unions for many years through our top-notch apprenticeship programs. Millions of dollars are spent collectively by our various unions to support apprenticeship training. It is no surprise that our programs are the envy of the industry and the standard by which others are measured. We, as Building Trades unions, have set the bar.
In 1991, I was given an opportunity to start an apprenticeship through the United Association Local 170 and specifically with the Piping Industry Apprenticeship Board, to whom I was indentured. I served as an apprentice for just under five years and was exposed to all aspects of construction, from residential to commercial, industrial and manufacturing. This journey included a series of learning opportunities and growth that has followed me to this day. It has often been said that without making mistakes, it is hard to learn the correct way to do things. I was lucky to work alongside some great journeypersons and mentors who through correction and example, passed on their skill and experience to me.
While we have a duty as union members to pass on our training and skills to the next generation, we also recognize that when it comes to our standard of work, it is crucial that our future journeypersons are safe, productive and efficient. Continuing to be leaders in apprenticeship and setting the bar of true craftsmanship has never been more important. Our industry is under constant pressures to reduce costs, cut corners and lower standards.
Apprenticeship is certainly changing by the day with online learning, practical assessments and the introduction of tech to the jobsites. This year in particular our trainers rose to the challenge with the far-reaching effects of COVID-19 and the necessary push to provide online content and the delivery of practical assessments to smaller groups. We, as Building Trades unions, continue to adapt and ensure we are on the leading edge of these new technologies and training methods.
Apprenticeship is the backbone of the Building Trades. Investing and promoting apprenticeships preserves our craft, ensures the safety and prosperity of our workforce and places our contractors in a better position to secure future work for our members.
By Al Phillips
President
¹ britannica.com